医疗器械NAFDAC认证指南
在出口尼日利亚的过程中,医疗器械占据了一定的市场份额,有部分客户,出口尼日利亚器械申请SONCAP认证证书,顺利获得清关,但是又部分企业,在出口尼日利亚市场,必须要进行NAFDAC注册,这个问题到底是怎么样的情况呢?
首先:医疗器械申请什么认证,是需要根据尼日利亚进口商的清关能力来确定,其次,需要根据尼日利亚管制的松紧情况来确定;再次,法律法规制定者分别是尼日利亚食品药品监督局和尼日利亚标准局,但是执行清关政策的却是尼日利亚海关,因此在清关的时候,会出现SONCAP认证证书也可以清关,NAFDAC注册证书也可以清关的现象。但是如果在市场上抽查的话,医疗器械还是需要申请NAFDAC注册号,于是建议出口企业,清关做SONCAP认证证书,而且我司也先后为多家企业器械制造商顺利获得过SONCAP证书,完成清关手续;但是在尼日利亚销售时候,建议申请NAFDAC注册号,有了这个注册号,可以减少产品在尼日利亚被查处和罚没的危险;
医疗器械SONCAP认证的流程:
第一步: 申请出口医疗器械的Product Certificate证书,检测医疗器械的PC证书;
第二步: 尼日利亚进口商在尼日利亚银行获取Form M;
第三步: 出货前,出口商申请医疗器械的Certificate of Comformity证书;简称医疗器械COC证书;
第四步: 尼日利亚进口商在尼日利亚换取医疗器械的Soncap Certificate证书;
更多细节欢迎来电咨询我司;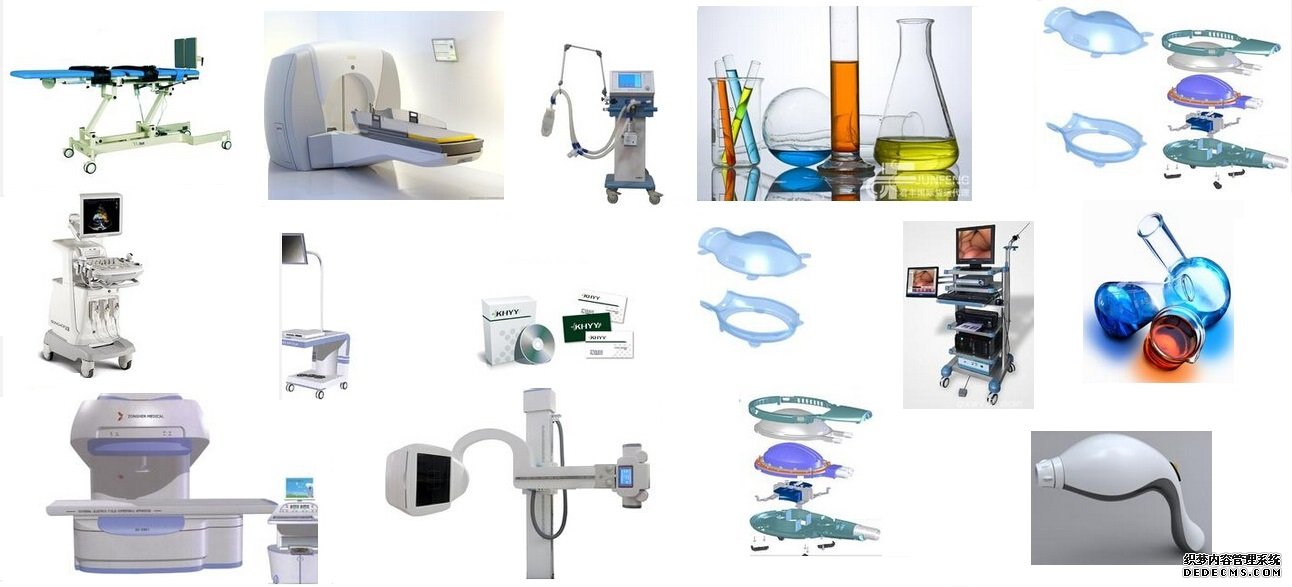 本文下面是关于尼日利亚医疗器械出口尼日利亚,进行NAFDAC注册需要提交的资料如下:


REGISTRATION AND REGULATORY AFFAIRS DIRECTORATE GUIDELINES FOR REGISTRATION OF IMPORTED MEDICAL DEVICES INNIGERIANAFDAC/RR/007/00
A. GENERAL
1. These guidelines are for the interest of the general public and in particular medical devices stakeholder in Nigeria.
2. It is necessary to emphasize that, no medical device shall be manufactured, imported, exported, advertised, sold or distributed in Nigeria unless it has been registered in accordance with the provisions of ACT CAP F33 LFN 2004 (Formerly decree 19 of 1993) and the accompanying guidelines.
B. APPLICATIONS/DOCUMENTATION
1.
(a) An application for registration of a medical device shall be made by the Manufacturer.
(b) In case of a manufacturer outside Nigeria such shall be represented in Nigeria by a duly registered company or individual with facilities to effect a recall of the product when necessary.
(c) An applicant for a manufacturer outside Nigeria must file an evidence of Power of Attorney from the manufacturer which authorizes him to speak for his principal on all matters relating to the latter's specialties. The original Power to Attorney is to be notarized and submitted to NAFDAC. Or Contract Manufacturing Agreement (where applicable). This should be notarized by a notary public in the country of manufacture and submitted to NAFDAC.
NOTE: The representative in Nigeria, whether a corporate body or an individual with the power of attorney, will be held responsible for ensuring that the competent authority in the country is informed of any serious hazard newly associated with a product imported under the provisions of the Act or of any criminal abuse of the certificate in particular to the importation of falsely labeled, spurious, counterfeited or sub-standard medical devices.
(d) The manufacturer, in the case of imported products, must show evidence that they are licensed to manufacture medical devices for sale in the country of origin (Certificate of Manufacturer and Free Sale). Such evidence must be issued by the Competent Authority of the country of manufacture, and shall be authenticated by the Nigerian Mission in that country. In countries where no Nigerian Embassy or High Commission exists, any other Embassy or High Commission of any Commonwealth or West African country can authenticate.
2.
(a) The applicant shall submit to the office of the Director (Registration and Regulatory Affairs) NAFDAC, a written application, stating name of the manufacturer, generic name (brand name, where applicable) of the products, and obtain the prescribed application form which must be properly filled with all required information.
(b) A separate application form shall be submitted for each regulated product.
3 Evidence of Trade mark approval for brand name from the Federal Ministry of Commerce in Nigeria shall be submitted.
4 Comprehensive Certificate of Analysis of the batch of product to be registered.
5 Certificate of Business Incorporation of the importing company with the Corporate Affairs commission in Nigeria.
C. PRODUCT
1 An applicant shall not be allowed to register a product in more than one brand name, except in cases where the manufacturers are different having different brand names for the same formulation.
D. LABELING
1. Labeling shall be informative, clear and accurate.
2. Minimum requirements on the package label:
(a) Name of product– brand name (where applicable) must appear in bold letters.
(b) Name and full Location address of the manufacturer.
(c) Provision for NAFDAC Registration Number .
(d) Batch Number, Manufacturing date and Expiry date.
(e) Net contents
(f) Directions for safe use (where necessary) on the information panel (IP) or on the package insert (PI)
3 Any regulated product which is labeled in a foreign language shall NOT be considered for registration unless an English translation is included on the label and package insert (where applicable).
E TARIFF
All payments to the Agency shall be in Bank Draft in favour of NATIONAL AGENCY FOR FOOD & DRUG ADMINISTRATION & CONTROL (NAFDAC).
1 Application form Two hundred and fifty naira (=N=250:00)
2 Per Medical device =N=250,000:00 + 5% VAT
F NOTE:
1 The registration timeline after submission of samples is eighty (60) work days.
2 Failure to comply with these requirements may result in the disqualification of the application or lead to considerable delay in processing of registration.
3 A successful application attracts a Certificate of Registration with a validity period of 5 (five) years.
4 Registration of a product does not automatically confer Advertising permit. A separate approval by the Agency shall be required if the product is to be advertised.
5 NAFDAC may withdraw the certificate of Registration in the event that the product is advertised without express approval from Agency.
6 NAFDAC reserves the right to revoke, suspend or vary the certificate during its validity period.
7 Filling an application form or paying for an application form does not confer registration status.
All correspondences and applications should be addressed to:
The Director, Registration & Regulatory Affairs Directorate National Agency for Food and Drug Administration and Control (NAFDAC) Central Laboratory Complex Oshodi, Lagos. NAFDAC website: www.nafdac.gov.ng E-mail address: registration@nafdac.gov.ng Telephone numbers: +234-1-4772452, 01-4772455, 01-4748627